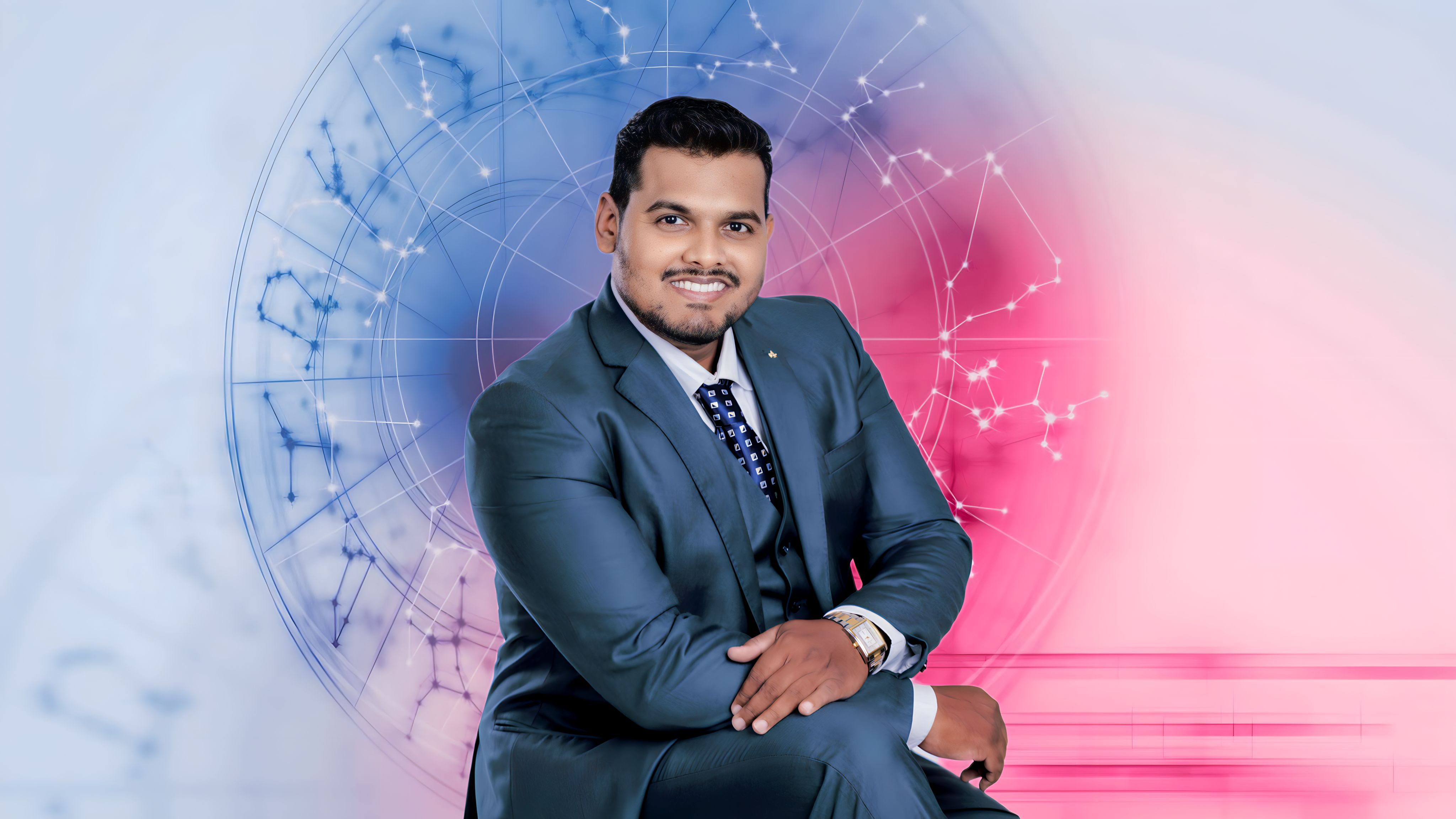 ASTRO JAGANNATH is a world famous astrologer from Odisha, India, now based in Bhubaneswar. In a very brief period he conquered the heart of Odisha & became the best astrologer in Odisha. He is a specialist in Vedic astrology and also Nadi astrology follows Nadi System as prediction and calculation method. Also, his expertise lies in Tarot Card, Face Reading, Gemology, Vastu Shastra & Motivational Speaker.
As we all know, "Veda" is the oldest script filled with science in every bit and astrology is also a science when you have proper knowledge and power of application. ASTRO JAGANNATH, the best astrologer in INDIA, excelled in both knowledge and application. Thus, his predictions are almost accurate and his remedies are very specific. As well, being devotee of the great God LORD JAGANNATH, he is blessed with divine powers which help his to serve mankind. His intuition comes from God's worship and devotion. On the other hand, his wisdom comes from vast knowledge and practical experience.
ASTRO JAGANNATH is a Famous Nadi Astrologer in India,who is the first internationally acclaimed astrologer of India (after Mr. Umang Taneja). He is one of the rare, new age, unconventional Nadi astrologer in India who is well educated, highly qualified, widely travelled, straightforward with a logical bent of mind and who is one of the fastest emerging global brands in the field of Indian Horoscope Astrology and one of the most sought after astrologers in India today. Before taking Astrology as a full time profession he tested it thoroughly while conducting a research work on many hundreds of horoscopes and found some strength in it and then made up his mind to pursue it as a full time profession. Nationally as well as internationally he is recognized as a well known astrologer today for his clean approach towards Astrology as he doesn't encourages superstitions in any manner & never misleads his clients in the name of so called baseless remedies like many other fake or so called astrologers do in an order to make high financial gains.