Modes of Payment (Phone / VoIP & Email)
(For clients who will be calling from outside India)
You can book the consultation by making the payment of Consultation fees via below mode of payment or Direct Bank Transfer at the below-mentioned account and book appointment & provide your birth-related details (Full Name, Date of Birth, Time of Birth, the City of Birth, State of Birth and Country of Birth, Email Address, Contact No and also let us know about your requirements for Astrology services.
If you have any doubt or query then please contact us :-
WhatsApp – +91 9040607048
Email – astrojagannath70@gmail.com
Once we received consultation fees and birth-related information. We will notify you via email or what apps to schedule a consultation date and time. Please make sure you provide all the information accurate to your best knowledge. And booking a consultation confirms that you have read and understood the privacy policy and terms & conditions.
(1) PayPal: -
Clients residing in countries other than India can pay via PayPal. PayPal link for remitting payment will be made available (or has been made available) in that email which will be sent to you (or has been sent to you) for prompting you for remitting payment.
(2) 'Western Union Money Transfer' or 'Money Gram': -
Clients residing in countries other than India can remit payment via Western Union Money Transfer or Money Gram in favour of Prasannjait Mohanty(Astro Jagannath) and after that they should intimate 10-digit MTCN (Money Transfer Control Number) or 8-digit Reference Number (depending upon whether the payment is made through Western Union Money Transfer or Money Gram respectively). Official website of Western Union Money Transfer is www.westernunion.com & official website of Money Gram is www.moneygram.com.
(3) Clients residing in UAE (United Arab Emirates) can remit money through exchanges like UAE Exchange, Al Rostamani & Al Ansari etc.
(4) By making an Online/Electronic transfer: -
If you have a bank account in any of the leading Indian bank then you can make an online / electronic transfer of the payment in any of the following savings bank account numbers mentioned below. To follow this procedure you will have to visit the official website of your bank in India, log in with your user id and password, add the astrologer's full name as beneficiary (by using the data given in the table below) & then make the trasnfer.
Bank
Branch Address
A/c Number
IFSC Code
Beneficiary Name
AXIS BANK
Basuaghai,Bhubaneswar
ODISHA, INDIA
916010067025807
UTIB0002053
Prasannajit Mohanty
State bank of India
Tankapani Road
ODISHA, INDIA
39573962875
SBIN0017942
Prasannajit Mohanty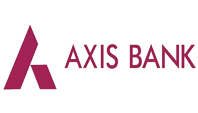 Saving Account
Bank Name: – AXIS BANK
Branch: – Basuaghai,Bhubaneswar
A/c Name -: Prasannajit Mohanty
A/c no.: 916010067025807
IFSC Code: – UTIB0002053
ODISHA, INDIA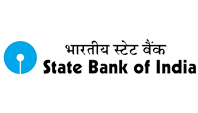 Saving Account
Bank Name: – State bank of India
Branch: – Tankapani Road
A/c Name : – Prasannajit Mohanty
A/c no: – 39573962875
IFSC Code: – SBIN0017942 ODISHA, INDIA